With the summer months almost upon us, we thought we would outline some of the upcoming Summer Food Festivals in Maryland. From Annapolis to Westminster, we are covering all areas in this definitive guide.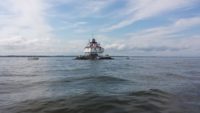 The Best Maryland Summer Food Festivals
Annapolis in August is home to the renowned 73rd annual Rotary Crab Feast, the largest of its kind in the entire world!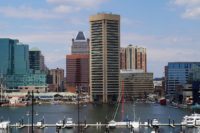 Baltimore is next on the list, and as you would expect, there is plenty on offer. Kicking off the activities in June at Inner Harbor is the Chesapeake Crab and Beer Festival. Then over at Patterson Park is a Taste of 3 Cities, also taking place in June.
In July, the annual Taste of Cambridge will transform Canal Park into foodie heaven. Renowned for its healthy and innovative cuisine, visitors will have the opportunity to sample foods from more than one hundred local eateries, including meats, cheeses, wines, coffee, and many others. This is one event you do not want to miss!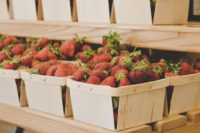 A well-known summer celebration that takes place in countless locations during June is the Annual Strawberry Festival. This year, you will find no shortage of options to choose from.
Here are five of the best!
Glen Arm @Waugh United Methodist Church

Linthicum @ Benson-Hammond House

Sandy Spring @ Sandy Spring Museum

Parkville @Weber's Farm

St. Michaels @ St. Luke's Church
Finally, for those of you who enjoy seafood, you will find no shortage of options. Here are three fine options:
The Freestate Beer, Wine, and Seafood Festival takes place on June 23

rd in Mount Airy at the Linganore Wine cellars.
In the middle of summer, Tilghman Island hosts the annual Seafood Festival.
Colton's Point at the St. Clements Island Museum, the famous Potomac Jazz and Seaford takes places in the middle of the month, on July 14th

.
If you are looking for the best place to go to end the summer season of food festivals on a high, then you need to head over to Westminster. Throughout the month of August, there is something taking place each and every weekend. On August 4th, the annual old-fashioned corn roast festival is set to take place. Over the next two weekend, the annual Carroll County Farmers Market Heirloom Peach and Tomato Festivals take place; followed by the Secret Garden Farewell Summer Wine, Music, and Arts Festival. A truly sensational way to end of the season in style.